Blog
Pacific Exporter's Network
Charles Broad's introduction notes to a presentation by Vishnu Mohan – ANZ's CEO Pacific and CEO Fiji, serve as a summary of PEN activities over the first 2 years.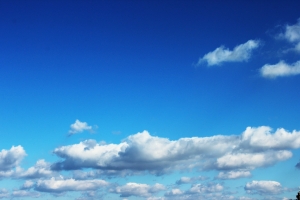 Our Network was established 2 years ago (almost to today) when 15 participants with an interest in Pacific exporting met in Wellington and decided to take a proactive stand and create a low cost Network. Most of the original 15 are with us this evening. My thanks to them for their continuing support.
The most significant early boost to the network's fortunes was the willingness of Minter Ellison Rudd Watts – Lawyers - to allow us access to their excellent facilities at 125 The Terrace where we hold our regular events. Rodney Craig and Daniel Fielding from Minter Ellison are with us this evening. Rodney and Daniel without your generous and unstinting support our network would be struggling.
Our next event is on the evening of 23 July when we host His Excellency Mark Gilbert, US Ambassador at Minter Ellison Rudd Watts.
It has been a very interesting two years, learning about the Pacific and what is required to accelerate NZ's exports there. We think it is possible to rapidly double our current levels of Pacific exports but to do so will require major changes in current thinking and a recognition that businesses need to play the lead role. The Government can support these efforts.
The Network aims to facilitate business/Government Pacific links to bring about these changes.
Currently we are looking at an e-commerce project and several other initiatives designed to accelerate exports. Some of our ideas have recently been relayed to the Minister of Economic Development, from whom we are awaiting a response.
We are also beginning to work with the Pasifika Directorate at Massey University on other initiatives. Now that the ANZ Bank is the main provider of banking services throughout most of the Pacific we would like to work with it on projects of mutual benefit.
We want to be a low cost high value network. But we need your support either as subscribers or as sponsors. To join, a registration form is available on our website or alternatively email me or please give me your business card later this evening.