Diary
Pacific Exporter's Network
View the event photos at the bottom of the page.
We were pleased to again partner Minter Ellison Rudd Watts in hosting Shane Jones, Ambassador for Pacific Economic Development at an evening function last Tuesday.
The event attracted 75 attendees, including 40 PEN members and invitees together with clients and staff of Minter Ellison in their excellent reception and Boardroom facilities in Wellington.
Charles Broad, the PEN National Convenor briefly spoke about the significant progress PEN was making, given that it was established only a year ago. Rodney Craig, Partner at Minter Ellison, introduced the Ambassador.
We were treated to an insightful, humourous and thought provoking speech from the Ambassador. He covered his personal background, the reasons for his departure from Parliament and his recent experience in visiting The Solomon Islands. While his initial focus will be on Pacific fishing, he also is likely to become involved in tourism, agriculture and energy issues which are seen as potential drivers of economic development throughout the Pacific region.
An interesting question and answer session followed the Ambassador's speech which was well received by attendees.
Daniel Fielding, Solicitor at Minter Ellison thanked the Ambassador on behalf of attendees.
Further networking followed the presentation.
These events are proving to be very popular and are attracting increasing interest within the Wellington a region business community. We plan additional similar functions in the future.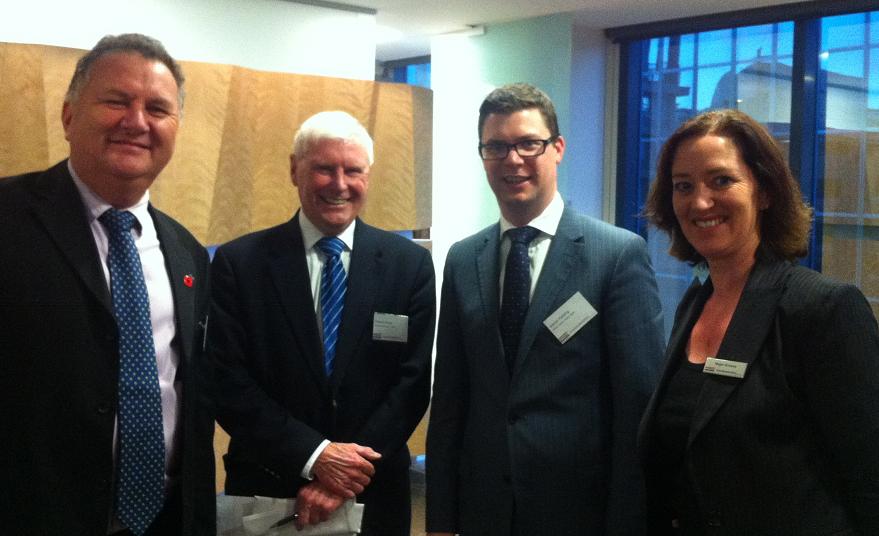 Shane Jones with Charles Broad (PEN National Convenor), Daniel Feilding (Minter Ellison Solicitor)
and Megan Richards (Minter Ellison Partner).