Blog
Pacific Exporter's Network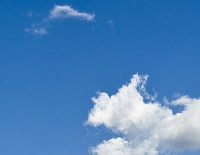 On 12 December the third referendum on New Caledonia's independence is being held. The previous referendums showed a narrowing of those wishing to remain part of France.
This time, the main opposition party has decided not to participate, due to the rapid rise in numbers of Covid 19 cases -10000 cases since September 2021 and 260 deaths mainly among the indigenous Kanak population.
France seems determined to go ahead and has flown in 1400 armed police to oversee the vote.
It is likely that trouble will occur, as the Kanaks are united in seeking to gain more of a say in the future of the territory.
New Zealand seems to wish to remain mute about the situation, even though our exporters to New Caledonia face discriminatory tariffs for most of their exports.