Blog
Pacific Exporter's Network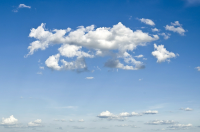 We rarely learn of prospective constructive developments by the private sector in the Pacific. However, a potential block buster has been announced earlier in the month by Fortescue Future Industries of Australia. The Chairman, Dr Andrew Forrest has signed an agreement with the PNG Government to undertake a feasibility study into a plan to develop a dozen hydro power and geothermal projects in PNG.
The plants would be used to generate renewable electricity for the development of green hydrogen and ammonia. This could create a significant domestic and export industry for a country that depends heavily on imported oil.
Up to 2.3 million tonnes of green hydrogen is forecast to be produced if the studies signal a green light to proceed.
This kind of private sector initiative is welcome.