Blog
Pacific Exporter's Network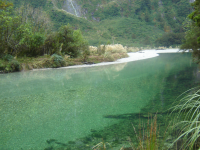 Following our 22 April briefing via Zoom on Cook Islands, we now have arranged another Zoom virtual briefing for 10am- 7 July. This will be about export and business opportunities in Samoa.
With Samoa's border opening in early August, we think that now is the right time to consider how to reconnect with or get to know Samoan importers, given the 2 year Covid lock down of Samoa's border.
Again we are fortunate to have David Dewar, the NZ Trade Commissioner in Suva (who covers the Pacific region) and Gareth Coleman, ANZ Bank's Head of Trade and Supply Chain for NZ and the Pacific as our lead speakers. They will be joined by Bernie Poort, ANZ's Samoa Country Manager.
As we found with the Cook Islands briefing, these interchanges are most useful in understanding how Pacific Countries are seeing their post Covid futures in an ever changing world.
We trust that you will be able to join us on 7 July.
Inquiries to cbroad.pen@gmail.com please.