Diary
Pacific Exporter's Network
SPEAKER: His Excellency Mark Gilbert – Ambassador of the United States of America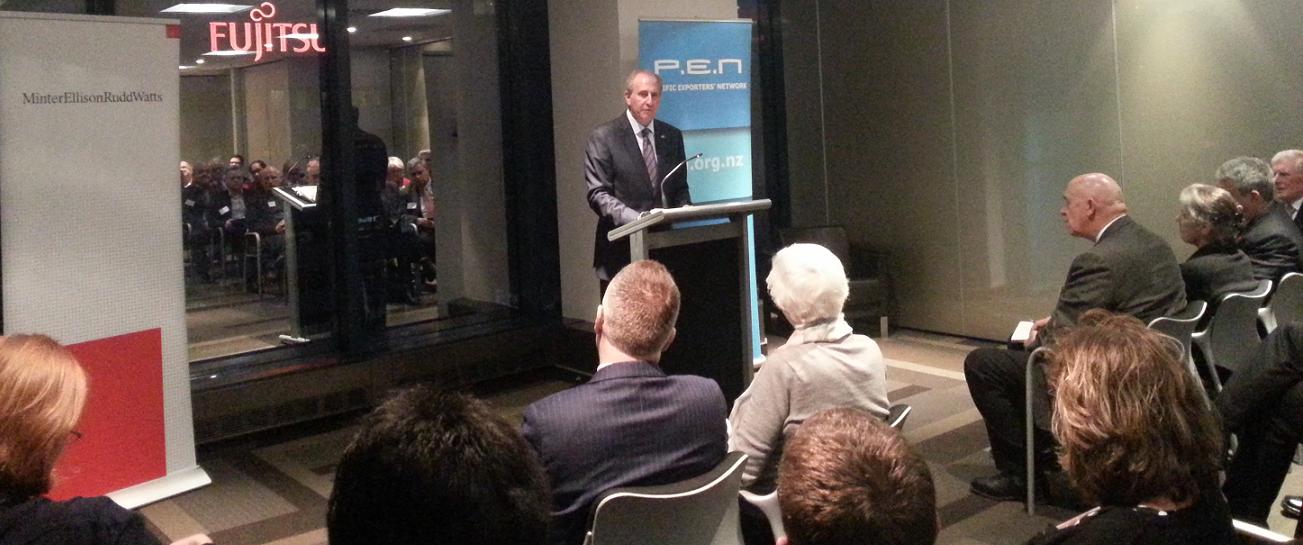 Ambassador Gilbert was our guest speaker at an evening event on 23 July hosted by Minter Ellison Rudd Watts – Lawyers in their reception facilities in Wellington.
With the Trans Pacific Partnership negotiations reaching their final stage the Ambassador was able to tell us about his Government's views on the benefits of the agreement for all parties.
A successful conclusion of the TPP will influence much of the worlds trade and it was important that the many opportunities flowing from the agreement be understood and acted upon by businesses of all those who are parties to the agreement.
The Ambassador's speech was followed by a short presentation by Robyn Bartram of New Zealand Hawaii Business Connections. Robyn spoke of the recent trade mission she organised for NZ exporters to participate in the Hawaii Lodging, Hospitality and Food Service Expo held earlier in July at the Blaisdell Centre in Honolulu. Participants had achieved significant new business and made new business contacts.
Hawaii will become a major beneficiary of a successful TPP as its geographic location has is centre of the all countries likely to sign the agreement. New Zealand exporters are encouraged to consider participating in future trade visits to Hawaii that NZ Hawaii Business Connections plan. Put simply, if an exporter can sell in Hawaii they can also sell on the US mainland.
This initiative is actively supported by PEN.
We intend to follow up with a likely return of Ambassador Gilbert to address us again as a completed TPP gains momentum.