Blog
Pacific Exporter's Network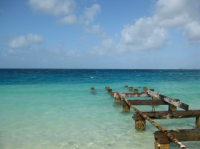 The Pacxific Island Forum's 30 year strategy aims to provide an authentic claim to be custodians of the Pacific Ocean's marine resources.
While the strategy is "aspirational", we note a recent report via 1News claiming the Kiribati Government will deregister the Phoenix Island Protected Area (PIPA) from a listing as a World Heritage site.
Theer are major questions to be asked and answers given on the claim as the PIPA consists of 400 square kilometers of pristine coral atolls and ocean.
We note that the situation has been recently examined by the Australian Strategic Policy Institute (ASPI) which provides a counterweight the 1 News claim (see below).
In essence the claim that China is attempting to make a strategic move to unbalance the long established US influence in the Central Pacific lacks valid substance.
This simply doesn't seem to be the case.